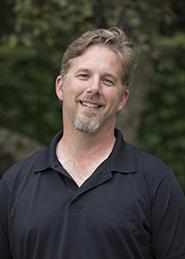 MikeC.Rygel
Chair/Professor Department of Geology, SUNY Potsdam
Director of Academics, IU Judson Mead Geologic Field Station
Adjunct Professor, EAS. Instructor, EAS X429
Education
Ph.D. Earth Science, Dalhousie University, 2005
B.S. Geology, University of Pittsburgh, 2000
I regularly teach Physical Geology, Historical Geology, Sedimentary Geology, Geographic Information Systems, and a variety of other upper-level electives.
My research focuses on the sedimentology and stratigraphy of terrestrial and shallow marine clastic successions. My projects have largely focused on Late Paleozoic rocks in the Maritimes Basin (Atlantic Canada), Appalachian Basin (eastern USA), Anadarko Basin (Texas and Oklahoma), and numerous basins in eastern Australia. Most of the undergraduate research projects that I supervise have a field component where students measure and describe rocks in the field and a lab component where they examine samples under the microscope and/or send them in for geochemical analysis.
I worked as a consultant for Devon Energy from 2011-2013 and spend my summers (since 2011) co-teaching Indiana University's Field Geology in the Northern Rocky Mountains (X429). I also serve as the President of the New York State Council of Professional Geologists (2015-present) and as an Associate Editor for the Canadian Journal of Earth Sciences and the Journal of Sedimentary Research.